Protection of the U.S.-Mexico border has been a hot issue for the last 20 years. Despite all controversy, failures and setbacks associated with hardening of the U.S. Mexico border the US government and its contractors have acquired and accumulated a lot of precious knowledge and experience in handling the task of mind-boggling complexity with multifaceted approach and multidisciplinary tools.
On January 25th 2107 President Trump signed an Executive Order to enable the building of the U.S.-Mexico wall. Determination of the current White House administration to harden the U.S.-Mexico border will likely result in allocation of funds and resources devoted to this goal, new programs and initiatives that will create long-term lucrative market opportunities.
We forecast the U.S.-Mexico border protection market to grow rapidly at robust CAGR of 12%, to reach about $17 Bln in cumulative revenues over the period 2018-2023.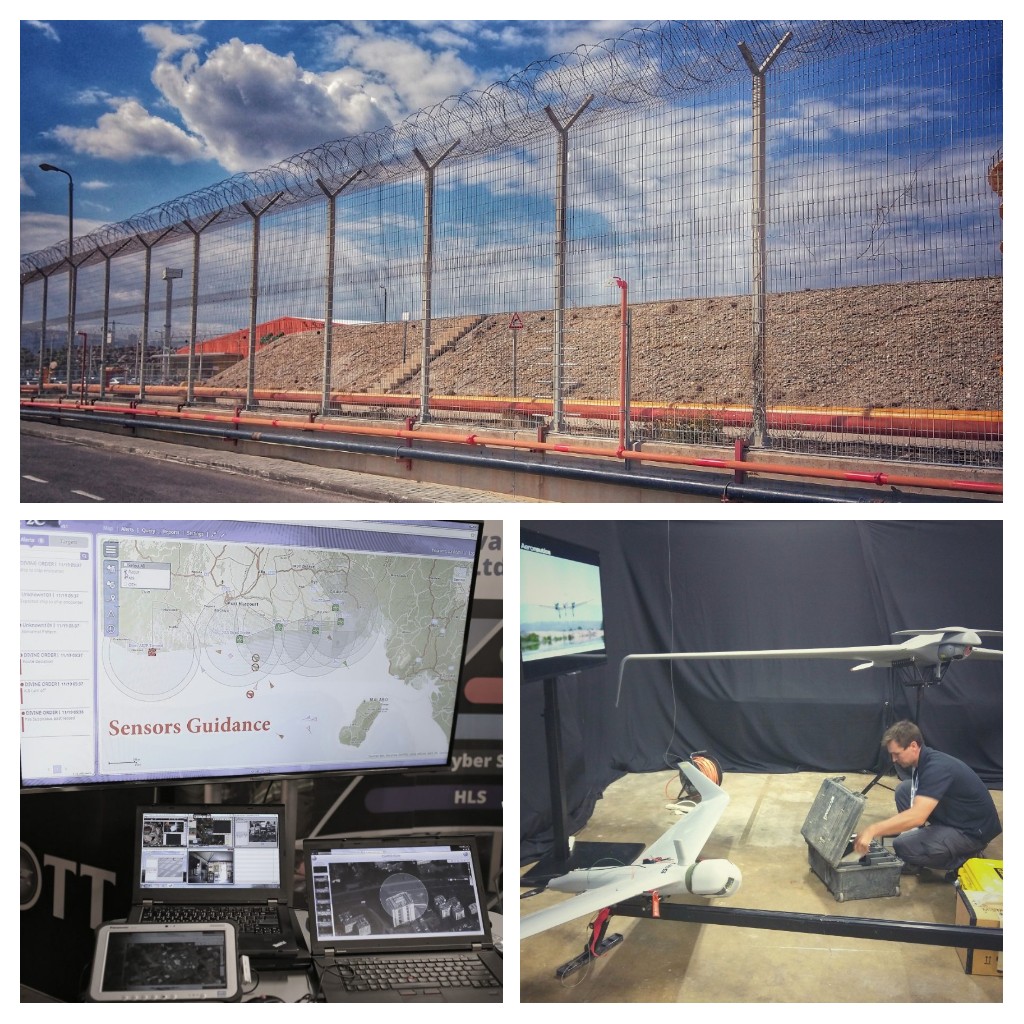 Highlights of the report findings for this highly controversial issue include:
No single technology or approach is a silver bullet but the right ones in the right combination can make a difference towards more secure border.
Critics underappreciate vast organizational and technological experience accumulated in the last 20 years of protecting the U.S.-Mexican border.
Upgrading border security beyond a certain level follows law of diminishing returns, yet we are still very far from this point. A reasonable balance of spending and results is achievable within time span of about 3-5 years and investment span of about $15-$20Bln, provided a stable government policy.
Despite belief of President Trump that Mexico will pay for the wall, it's more likely that a significant portion of U.S. investments will go to the Mexican government and its contractors to boost security on the Mexican side. Actually the U.S.-Mexican security cooperation known as the Mérida Initiative have been in place for a number of years. Under this initiative US government provided billions worth of training, equipment, and technical assistance to the Mexican side. Mexico, for its part, has also invested its own resources on security and public safety of the border.
Despite common presumption that the physical wall/fence construction and its maintenance is the largest spending item, it is the C5I (Command, Control, Communications, Computers, Collaboration, and Intelligence) infrastructure that represents the most significant cost factor and the most wanted market segment for defense contractors.
Undoubtedly most of the U.S.-Mexico border security spending will go to US defense contractors yet there are many market opportunities for US-Israeli cooperation in this field since the Israeli defense and intelligence community have a unique experience in border wall protection and tunnel detection.
Among the fast growing market segments are subterranean security systems, Tethered Aerostat Radar System (TARS), Remote video surveillance (RVS) and analytical systems, radars and sensors.
The flight hour cost is one of major concerns in using UAS for border patrolling. We believe that the latest advances in drone technology will allow drastically cost reduction. Predator B is probably not the best model for border patrolling task, neither the most cost efficient.
We expect the total length of fencing along the U.S.-Mexican border to max at about 1,000 miles by 2023, with 670 miles completed so far by 2017.
The report includes the U.S.-Mexico border protection market forecast year-by-year for the period 2018-2023 by infrastructure, technology and service market segments:
C5I
Border fencing and tactical infrastructure (construction)
Border crossing checkpoint control and security systems
Border fencing and tactical infrastructure (maintenance)
Marine surveillance
Support Of Mexican-side border protection operations (training, equipment, intelligence gathering)
Aerial Surveillance (UAV and manned flights, satellite surveillance)
Land patrolling
Analytics and AI
Narcotics detection
Radars
Personnel HR Management (recruitment, assessment, monitoring, training)
People screening
Tethered Aerostat Radar System (TARS)
Remote video surveillance (RVS), including cameras and infrared systems
Vehicle screening
CBRNE detection
Luggage screening
Sensors (including seismic, magnetic, and thermal detectors)
HUMINT Management
Subterranean security systems
Table of Contents
1. Scope and Methodology
1.1. Scope
1.2. Research Methodology
2. Executive Summary
2.1. United States-Mexico Border in Numbers
2.2. Border Fencing Concept
2.3. Surveillance Technologies and Sensors
2.4. Aerial Surveillance
2.4.1. Tethered Aerostat Radar System (TARS)
2.4.2. Unmanned Aerial Systems (UAS)
2.5. Marine Surveillance
2.6. Agencies and Personnel
2.7. C5I (Command, Control, Communications, Computers, Collaboration, and Intelligence) Contractors
3. U.S.-Mexico Border Protection Market Forecast 2018-2023
List of Figures
Fig. 1- Comprehensive Border Protection Concept
Fig. 2- United States-Mexico Border
Fig. 3- Historical Apprehensions of Deportable Migrants
Fig. 4- Historical Apprehensions of Deportable Migrants by Border Sector
Fig. 5- Border Fencing Concepts
Fig. 6- Control Center of Sensor Network
Fig. 7- U.S. Customs and Border Protection Rapid Aerostat Initial Deployment (RAID) Aerostat
Fig. 8- Map of TARS Deployment
Fig. 9- Predator B Drone
Fig. 10- Preparing Surveillance UAV for Launch
Fig. 11- Southwest Border: Predator B Flight hours in 5-year span
Fig. 12- Southeast Border: Predator B Flight hours in 5-year span
Fig. 13- U.S.-Mexico Border Protection Market Forecast 2018-2023, $Mln
List of Tables
Table 1 – U.S.-Mexico Border Protection Market Forecast 2018-2023, $Mln
Table 2 – U.S.-Mexico Border Protection Market Forecast 2018-2023 by Infrastructure, Technology and Service Segments, $Mln